TECHNOLOGY FOR CONTINUOUS LONG-TERM HEART MONITORING

How does heart monitoring work?

1. Install the app
Download the application on your smart device.

2. Attach the monitor
Stick the electrodes on the chest over clean skin.

3. Start recording
The results can be viewed on your smartphone instantaneously.
How will doctors be involved?
You can give access to your data to as many medical professionals as you'd like. They will use our AI platform to keep track of your heart's health and interpret your results.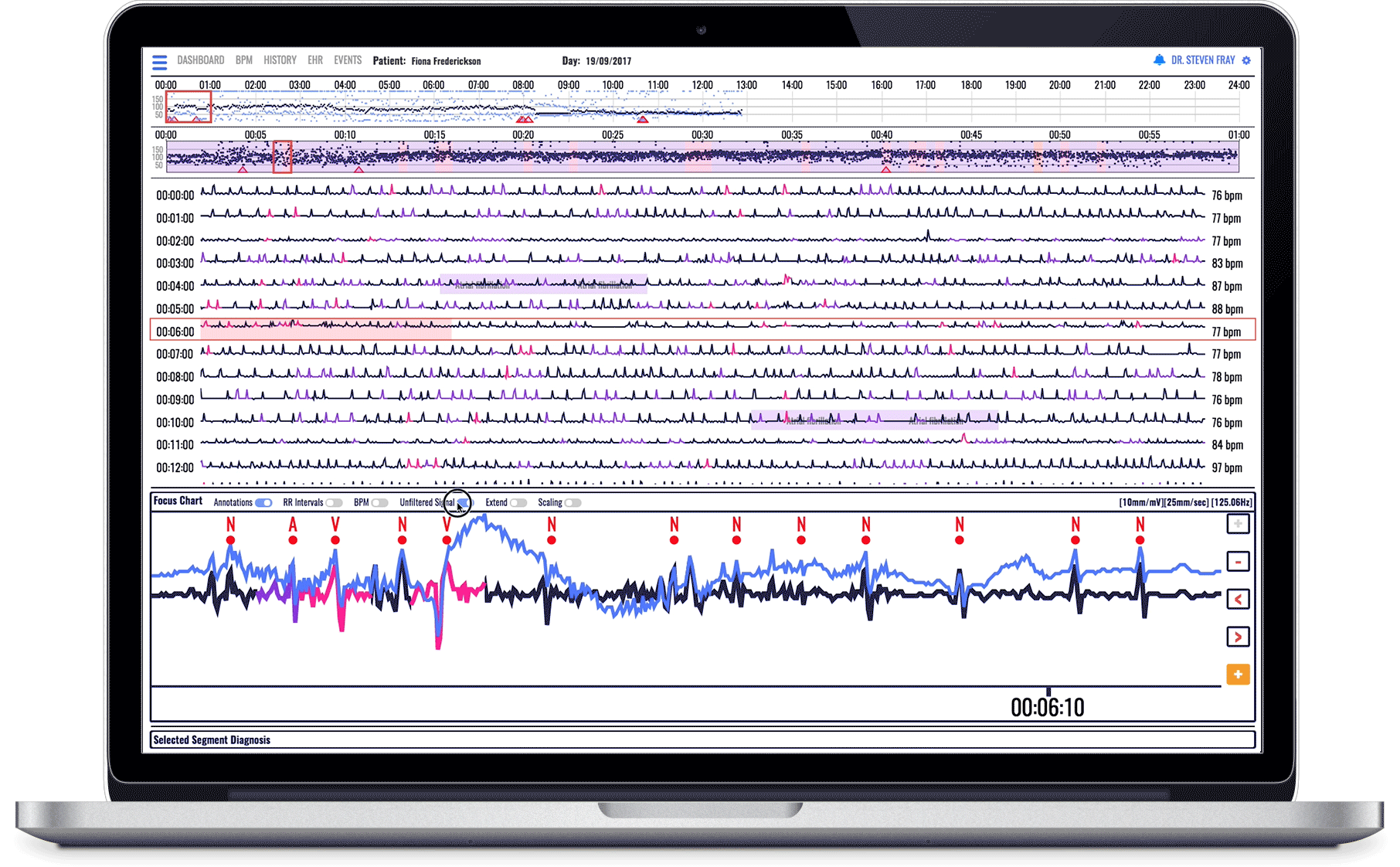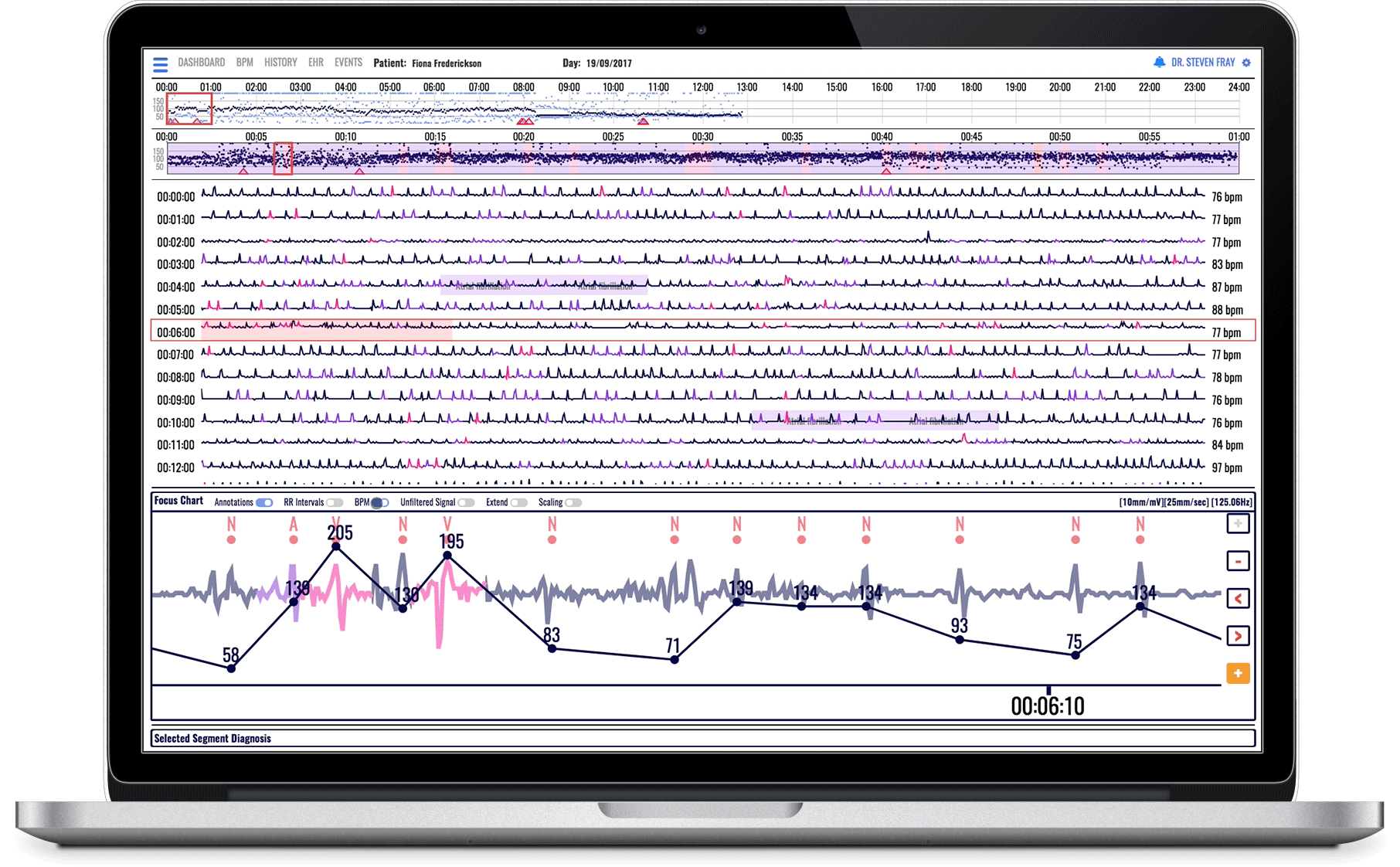 Ready to get a new lease on life?
Frequently Asked Questions